All Website Packages include:
Data intelligence set-up and reporting
Consultation with a digital expert

Hosting for 12 months

A WordPress website

An optional free .co.za domain
We can provide cost estimates for bespoke websites. The cost can range from R8,500 to over R300,000 depending on the development/design requirements and project duration.
View our affordable 12 month website packages below.
IH.A Web Pack Information
Hosting | WordPress Website | Website Maintenance | Data Intelligence | Digital Consultation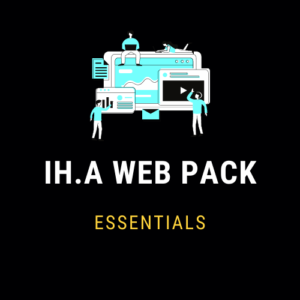 50% deposit required upfront 
40% deposit required upfront
40% deposit required upfront
40% deposit required upfront